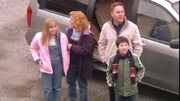 Jay Lyons is Claire Lyons' father.
He is portrayed by Neal Matarazzo in the movie.
Personality
Edit
Jay is not like the other dads in Westchester, as he does funny dances, owns a toolbox, and has a sweet tooth. He is also friends with Massie Block's dad, William Block, which is why he and his family came to live in the Block's guesthouse in the first place. He's very nice but punishes Claire when she deserves it. He punishes Claire severely when she gets expelled from OCD, making her do all of her homework.
Appearance
Edit
Jay was considered good looking in Orlando, but not in Westchester. He is a portly man with brown/gray/a bit blonde hair and blue eyes.
His wife is Judi Lyons. Claire Lyons is his daughter, and Todd Lyons is his son.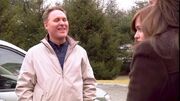 Love Life
Edit
Jay is married to Judi Lyons.