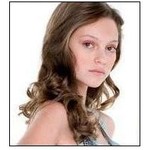 Welcome to a Clique Wiki exclusive!
How to get Massie Block's beauty look
Edit
Massie Block always makes sure that she looks extremely gorgeous because she is the Alpha that everyone looks up to. Being a true Alpha mostly comes from the inside, but here's how to look like an Alpha on the outside.
Let's start!
Edit
Today, we're going to teach you how to create Massie's signature makeup look. Remember, you don't have to wear makeup everyday, don't overdo it, so your best bet is to use this on big days or nights.
1. Start with a clean face by buffing away dead skin with a scrub. Cleanse skin with an oil-free cleanser.
2. Moisturize lightly with an oil-free lotion with an SPF of at least 15. You don't want your delicate skin to be burned, right? This will also prevent skin cancer.
3. Cover up any pimples with concealer and blend it to make it look natural. To make it look flawless, dab, not rub.
4. Apply a light coverage of loose powder (mineral powder works best).
5. Take a dark tan face powder and suck in your cheeks. While your cheeks are still sucked in, brush the powder into the hollows of your cheeks.
6. Sweep a blush on your cheekbones to add color.
7. If you want you can add eyeshadow, but that is optional.
8. Lightly line your eyes in a black or brown liner.
9. One of the most important steps is black mascara. Take the wand and brush up your lashes on top and bottom. After the first layer dries, add one more layer.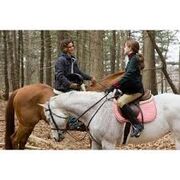 10. The last, and most important touch is lip gloss. If Massie could choose any makeup product that she couldn't live without, it would be gloss.
We hope this helps you to look a little bit more like the beauty loving fashionista Alpha that rules OCD. Good luck!